Did you know that a newsletter pop up (that leads to a double opt-in subscription) not only increases conversion rates but is something that customers do not mind at all? For years, the newsletter pop-up has been nefariously called the 'evil' pop up but this article will tell you otherwise. In the CRO field, the newsletter pop-up was exonerated of this dubious moniker a long time ago and is today a highly recommended UI element to ensure more email subscriptions. 
So if you have an online store running on Magento but haven't figured out the way to get a newsletter subscribe box added to your store pages, then we recommend that you check out our Newsletter Pop-up Extension which adds a site-wide opt-in pop-up to your stores. The extension is available for Magento 1 stores and is priced at $25.00 only!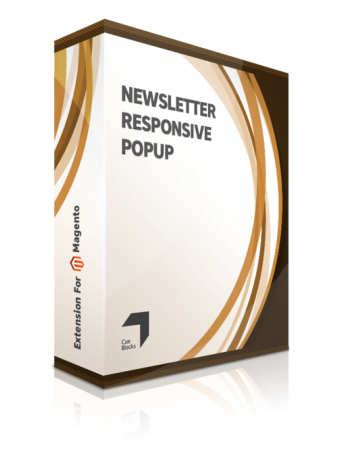 The extension allows you to add customizable text along with widgets and images. The newsletter pop up is responsive in nature and will work perfectly well on the mobile websites. Once the newsletter pop-up is installed, you can gain a significant list of email subscribers. You can also choose to have a single opt-in or a double opt-in subscription model. The newsletter pop up design is a default one but is customizable.
If you are in search of some snazzy entry pop-up designs, then check out our UI kit with 20 free templates for the newsletter pop-up!
Looking for a reliable Magento 2 development agency? Reach out to us and find out how we can add value to your business.